I've participated in many races over the years, here's a quick highlight of my favorites.
50th AJC Peachtree Road Race 10K - Atlanta, GA
July 4, 2019
I joined the Atlanta Track Club specially to get guaranteed entry into this race and I'm so glad I did! I wasn't aware that it would be so huge or that it was even the 50th anniversary of the race. The expo was the bomb dot com and there's so much about this race I loved.
Publix Atlanta 5K
March 17, 2019
This was my 10th anniversary run! My very 1st 5K was March 28, 2009 and it was this very race except back then it was at the Atlanta Zoo! Wow!
Hot Chocolate 15K - Atlanta, GA
January 24, 2016
For a very long time, I had talked about running the Hot Chocolate but never trained in time to do it successfully until that one time when I put all the excuses away. I was so excited about this race because I had dreamed of it for some years. It was a cold morning but the party before the race with the Zumba dancing help warm things up. I was also prepared with my scarf, gloves, jacket, and everything except "hot hands", these heat warming sacks you can put underneath you garments. I was lucky that another racer was willing to share hers with me. Needless to say, after the first 6 miles I was pretty warmed up and by the last mile the gloves came off. Good times and good eats.
Diva's Half-Marathon - Peachtree City, GA
September 12, 2015
My 2nd Half-Marathon was a birthday gift to myself that year and the first race I traveled for. My wonderful friend and running buddy Natalie, partnered for this one and had a blast. Words could not truly express the joy I felt that entire weekend, especially crossing the finish line and finding myself in the strong arms of those hot firefighters. Woo... it's getting hot in here (wink)! The course was very scenic and carried us on a hiking trail where spectators cheered us on. I remember vividly I was close to exhaustion and didn't think I could make and further. Then in the distance I heard music playing, the closer I jogged to it the louder it become to the point that I began to hear the lyrics. It was, "Fight Song" and with a shaky tired voice, I sang and pushed my way up the last hill and made my glorious finish.

Locomotive Half Marathon - Kennesaw, GA
February 8, 2015
The last stop on the Locomotive Series, and longest run I had ever done in my life (at that point) was the Locomotive Half Marathon. Although, I had waited and trained and anticipated my first half-marathon, I could not have imagine the mixed feelings and emotions that came along with it. I was drenched in sweat, I was exhausted, and on the verge of just catching a ride to the finish line but could not. My friends, Kim, Lois and Natalie were there cheering me on and waiting for me, along the route and at the finish line. I did not want to let them down nor myself. I cried and prayed throughout the race and especially those last 4 miles of the race when I wasn't sure if I'd actual make it. I was very blessed to cross the finish line with another person. We were the last woman and man to finish that day, but we did.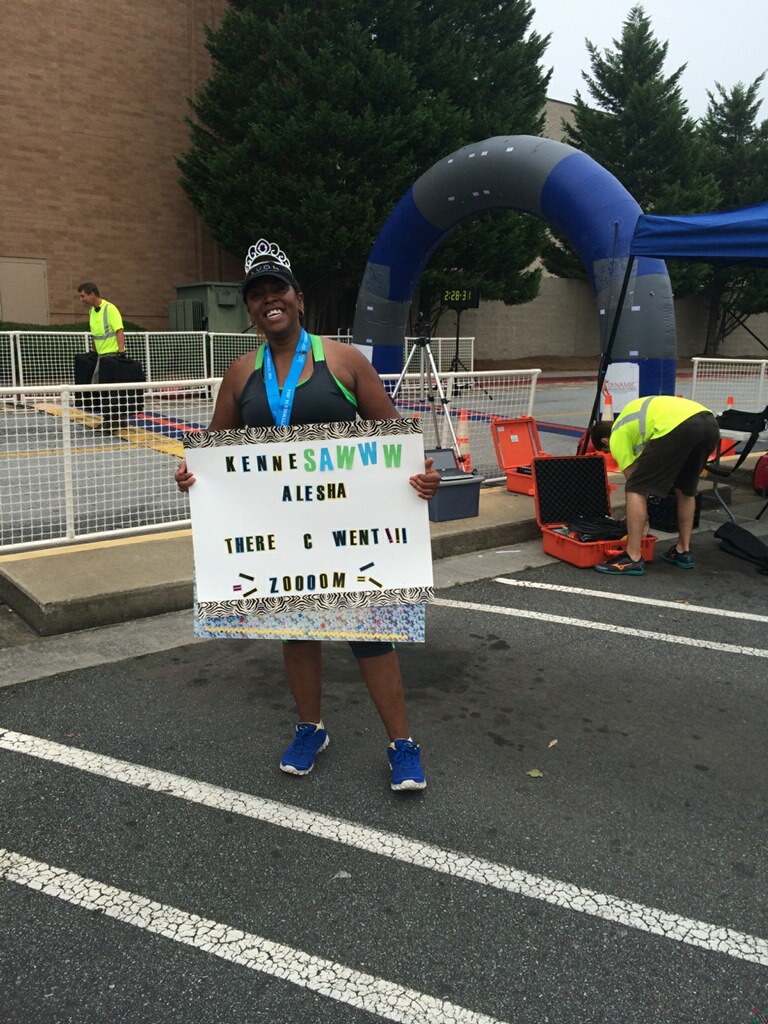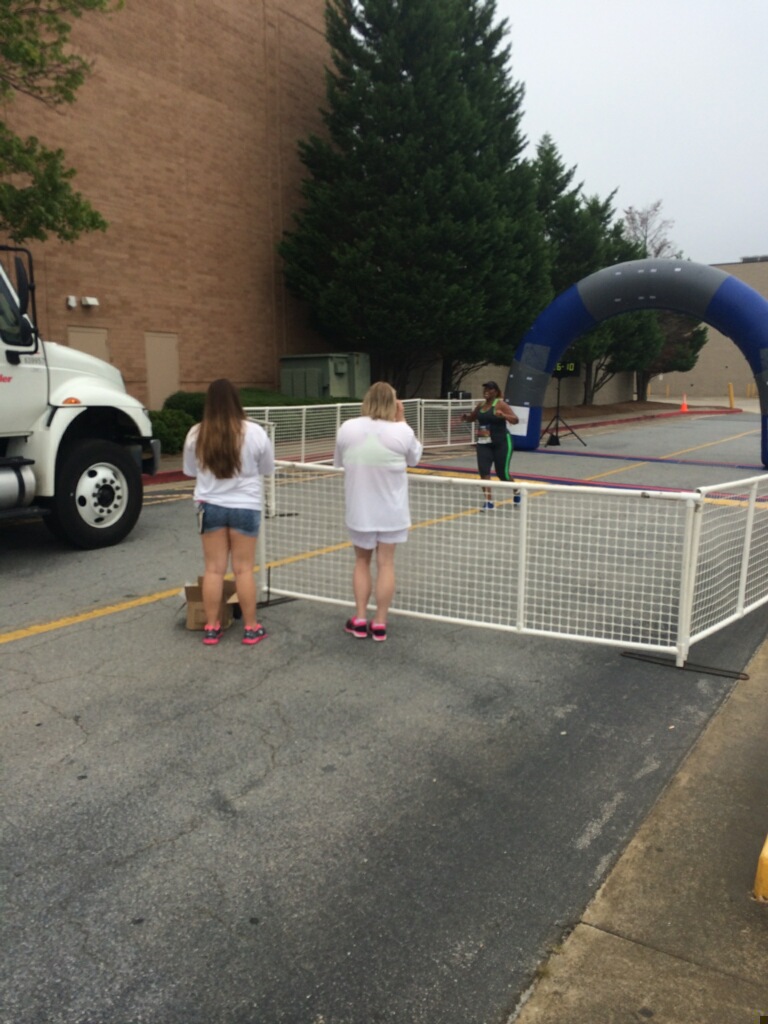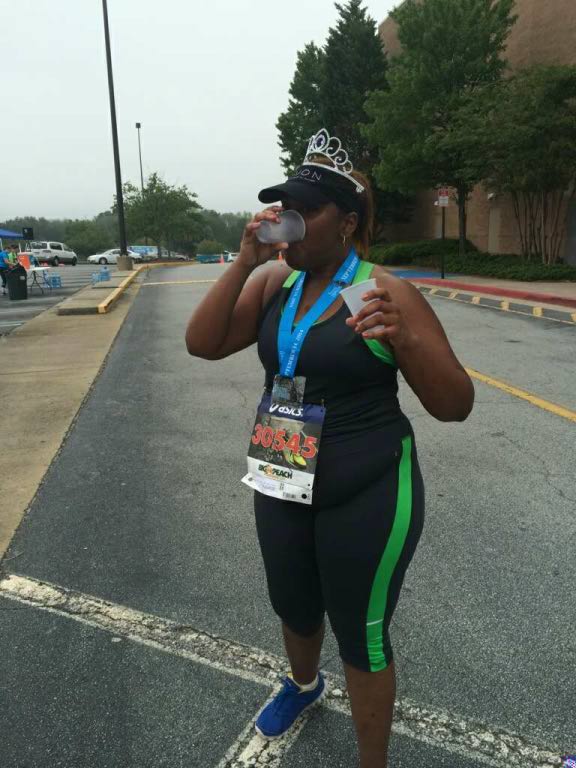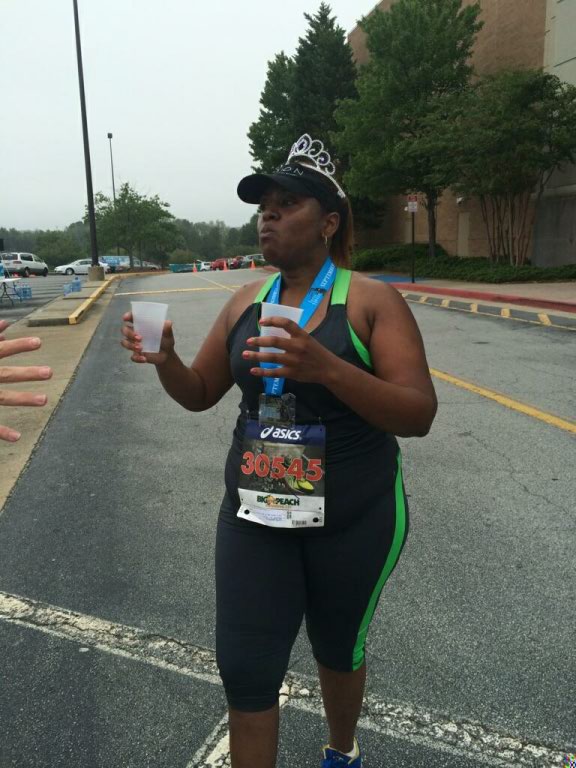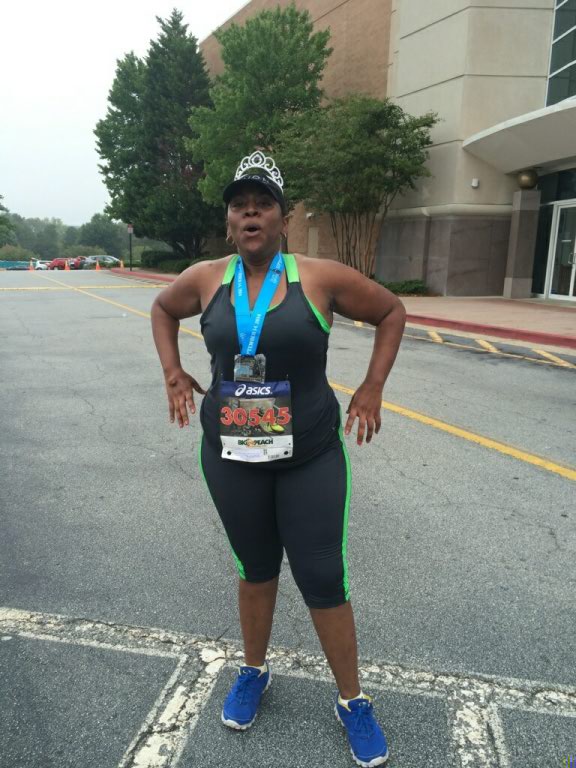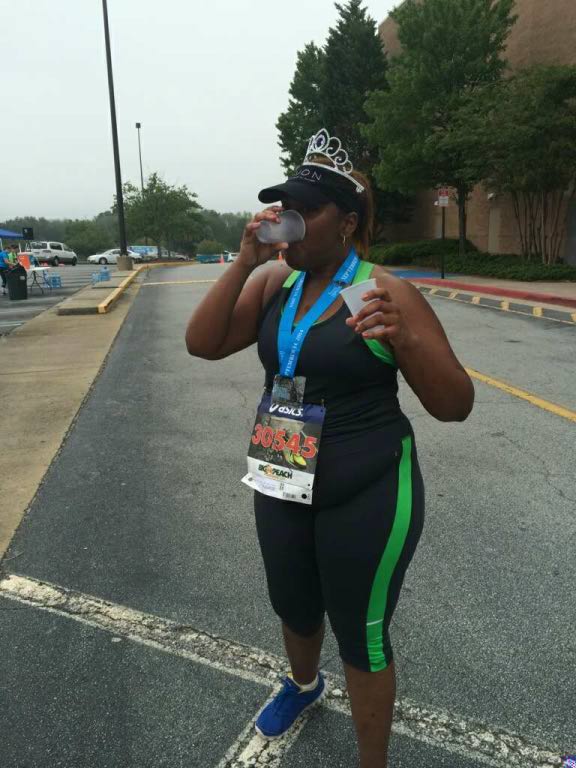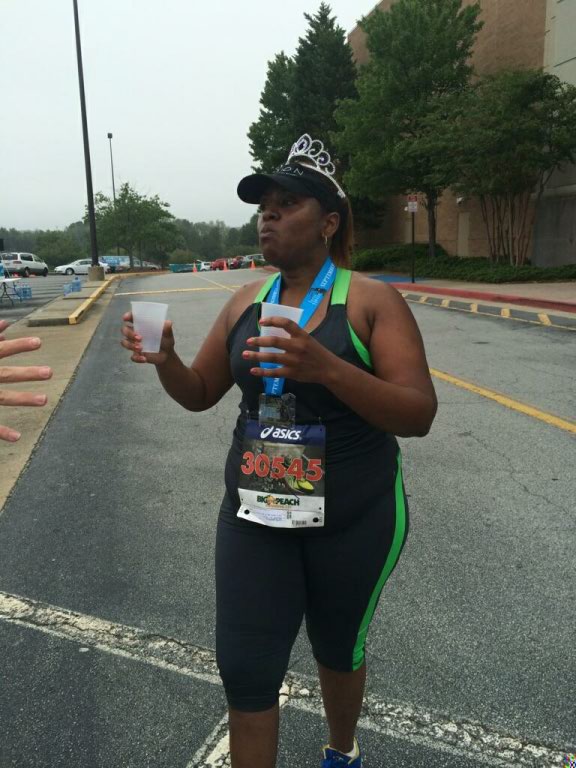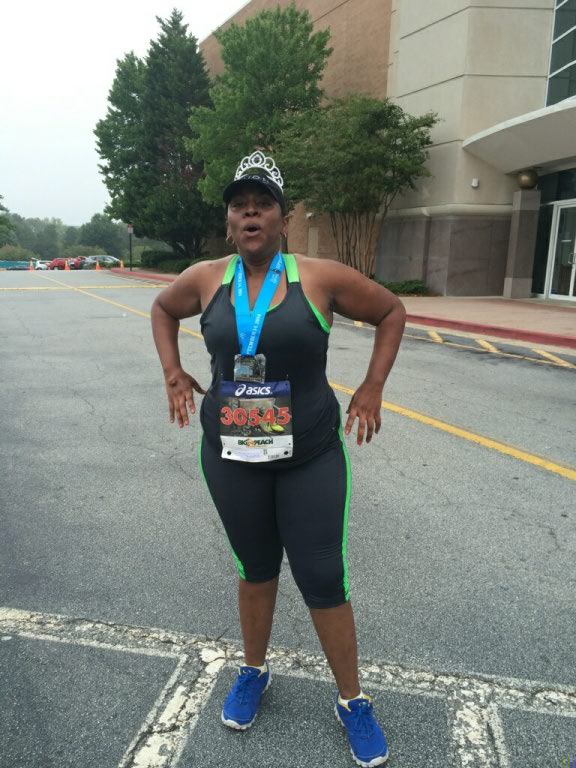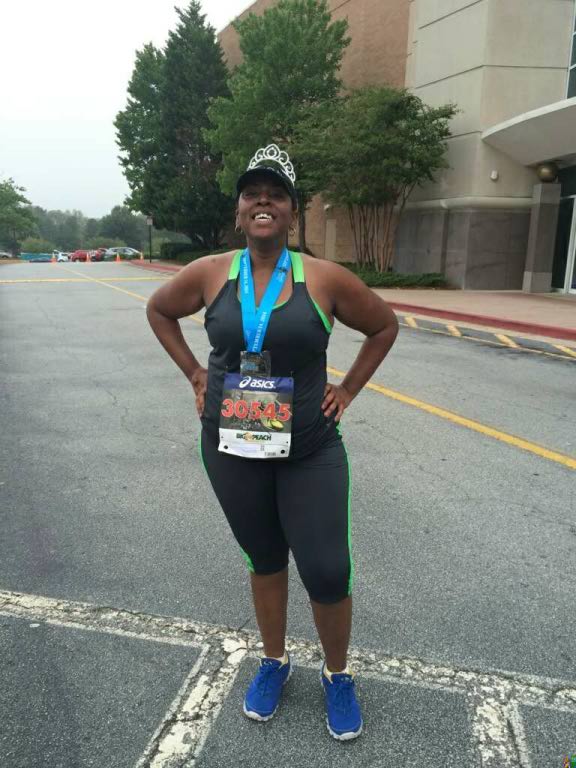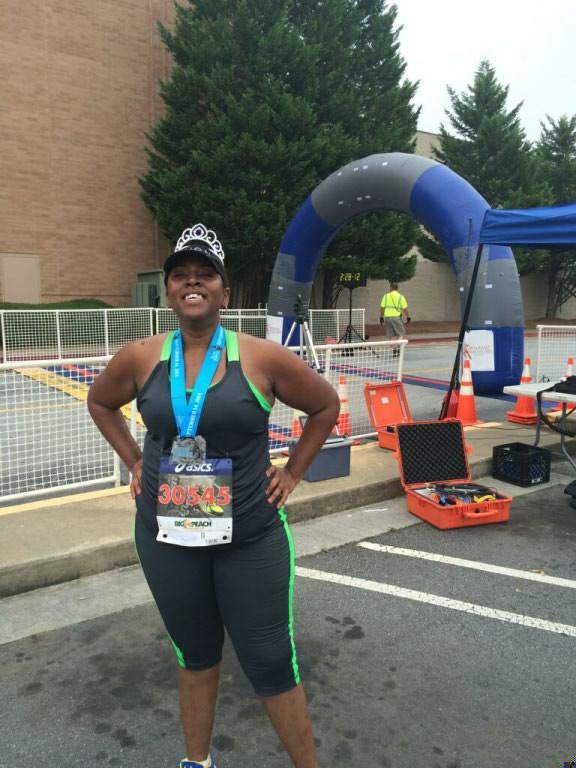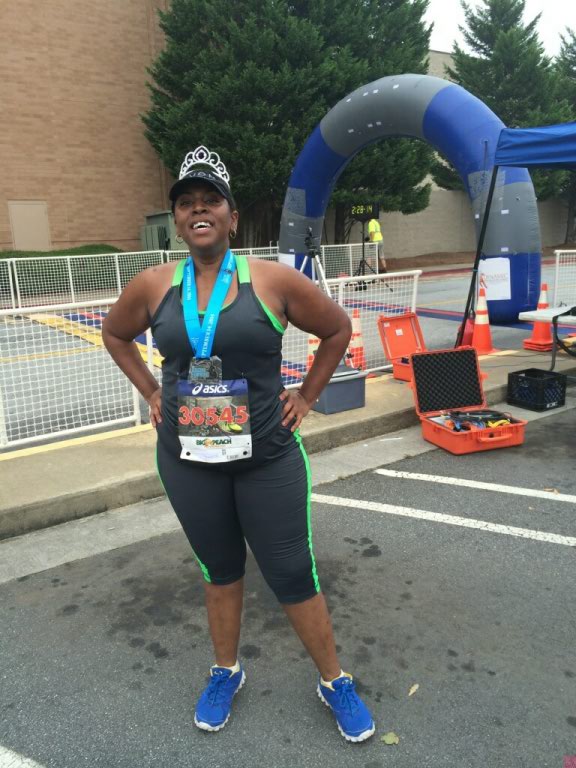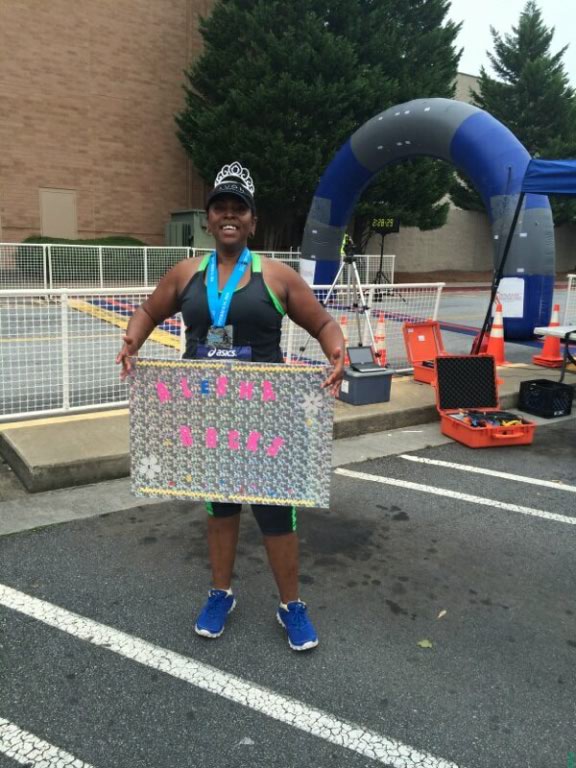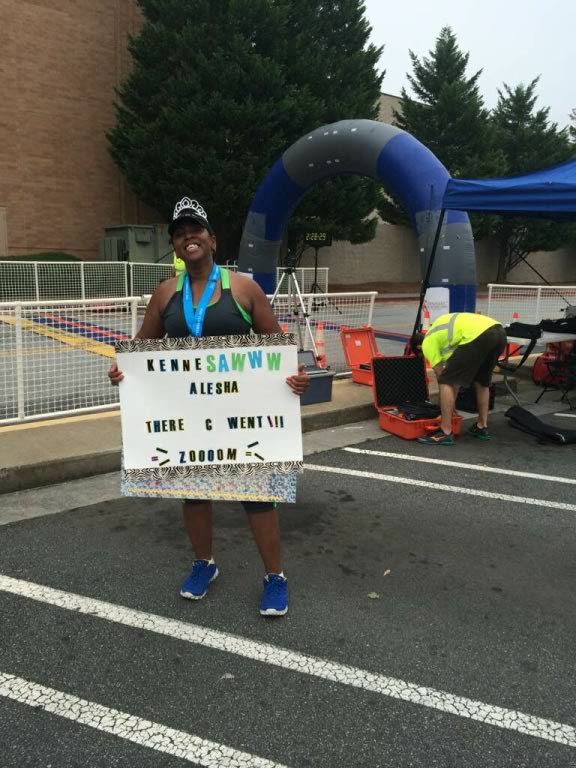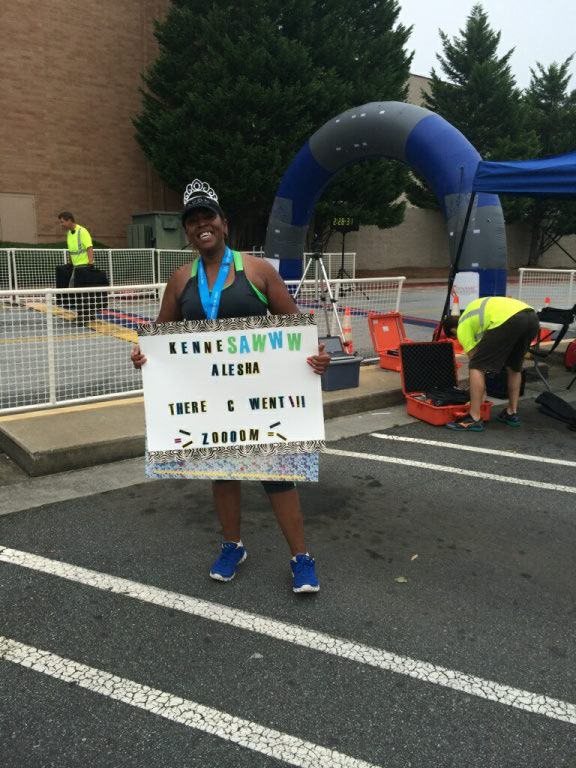 Ironhorse 15K - Kennesaw, Ga
September 14, 2014
My first 15k was a part of a series which included, a 5K, 10K, 15K and the grand finale the Half-Marathon. I love running for bling and one of the perks of doing the series was receiving a special medal for completing the entire thing. Now, the purpose of me during the series was initially for accountability and to be consistent with my half-marathon training, but in the end it was really about those medals. Oh, and yes, I love wearing crowns.
Publix Wild Run 5K - Zoo Atlanta
March 23, 2009
The year was 2009 and I was still holding on to my pregnancy weight and a few extra pounds. My daughter was three, at the time but I would continue to use that as my excuse. The moment of truth came when my sister-friend at work introduced me to this crazy thing called running. She inspired me to join a women's only run group and